Content360° and Microsoft SharePoint enable Accounts Payable automation. Now you can gain total control of your AP processes and cash flow with our end-to-end Enterprise Content Management solution. Paper-centric invoice processing is time consuming, expensive, and inefficient. With Content360°, you can eliminate many errors such as double payments, lost invoices, and incorrect totals.
The Harvest Technology Group Accounts Payable Solution, powered with SharePoint, helps companies reduce processing costs, improve productivity, and realize rapid ROI.
Content360° lets you link related documents from any department to records in your accounting software or financial application. This enables users to instantly retrieve information from any location and route purchase orders, invoices, packing slips, correspondence and checks for faster approval and payment than with paper-based AP processes. Content360° simplifies the AP process, increases productivity, and cuts the cost per transaction.
Benefits of Harvest Technology Group for Accounts Payable
Electronic invoice handling drastically reduces shipping, filing and storage costs
Automated workflow speeds up invoice approval and posting
Allow you to process a higher volume of work with the same number of employees. Or fewer.
Using your ECM repository allows you to provide Premium Service to Internal and External Customers at a Lower Cost.
Disaster recovery, compliance and accountability.
"Our clients are glad they have moved the information off their desk and into their computers… We couldn't be more pleased. OnBase is a fabulous product."Catherine Stuff, Chase Staffing Services
Case Study
Chase Staffing Services
Chase Staffing Services is a Top 100 U.S. Staffing Firm committed to matching the right person to the job and providing the best possible service to clients.
Chase was looking to cut costs, speed delivery of invoices and improve employee and customer service so they signed up for Harvest Technology Group's consulting services. Harvest helped get Chase all set up with OnBase to serve their Human Resources, Accounts Receivable, and Accounts Payable needs.
In accounts payable (AP), electronic invoices are now imported into OnBase and automatically indexed with information retrieved through an integration with Chase's finance software, Sage MAS 500. This integration allows users to open OnBase documents while working in their familiar line-­of-­business application. Using dual monitors, users have a complete view of information without searching for paper.
The payroll department also automatically indexes information into OnBase, and retrieves documents through an integration with Chase's TempWorks payroll software and dual monitors.
Staff at both Chase's headquarters and the branches have access to OnBase.
OnBase security settings ensures that only the appropriate users see needed documents. Within Chase's two divisions, ­Chase Staffing and Chase Technical,­ each can see only their documents. For branch locations, AP staff can only see documents related to their branch.
With the new paperless solution, Chase has had a positive response from staff and clients alike. "Our clients are glad they have moved the information off their desk and into their computers," Chief Operating Officer, Catherine Stuff says. "Any time a customer is happy is a good thing. We couldn't be more pleased. OnBase is a fabulous product."
With great initial success, Chase plans to expand the OnBase solution to add automated workflows to the AP process, and include new departments in the solution.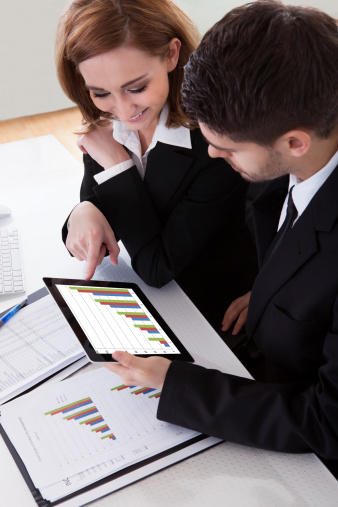 Departments grateful for Harvest's help:
Accounts Payable
Accounts Receivable
Records
"I was very impressed with the consultant Harvest sent to us. He knew what he was doing and was easy to work with…"Catherine Stuff, Chase Staffing Services