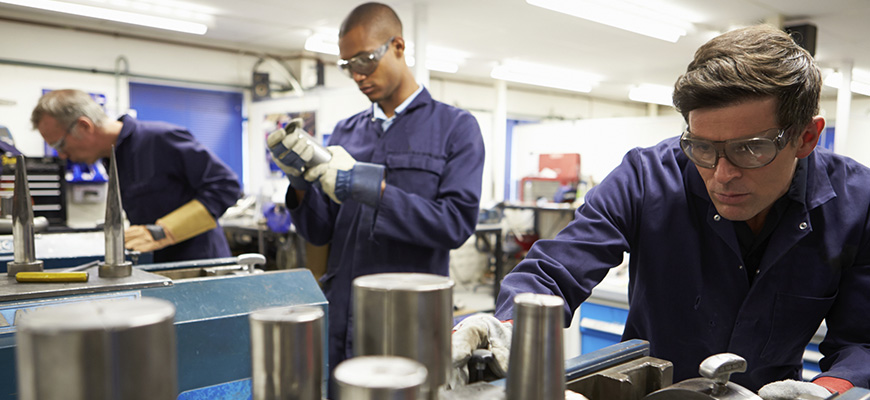 Manufacturing is where ideas, equipment, and processes come together and give life to products. The manufacturing process is all about being more efficient than the competition, while still producing products that satisfy the customers' needs. Manufacturing facilities have always been leaders in automation and systemization through innovation.
For years, the focus was on infrastructure and equipment, but as time passes innovation has shifted more focus towards processes and procedures. It is not surprising that manufacturing facilities see the advantages of Enterprise Content Management solutions and are taking steps to address their needs.
Manufacturers enjoy immediate returns on an investment in Harvest ECM solutions. With Harvest Technology Group's ability to reduce labor costs and other costs associated with managing thousands of paper documents, manufacturers recognize a good thing when they see it.
Harvest's ECM solution works with existing applications, while providing tools that improve productivity, support governance, minimize risk, and significantly reduce the hard costs associated with paper document handling and storage. Harvest provides the essential mechanisms to capture, store, and link business documents to business processes so that tasks can be performed quickly and with minimal disruption.
"Harvest knows how to solve the most difficult challenges with innovative solutions!"The Viking Group – Greenwood, MS
Case Study
Berner Food and Beverage
Berner Food and Beverage is a leading private label supplier of quality food and beverage products. Family owned and operated for more than 65 years, Berner has been voted "Best in Class Supplier" by grocery purchasing managers seven of the last eight years.
Paper was causing Berner problems on multiple fronts. Staff was losing valuable time performing tasks such as manual filing and retrieval. In addition, Berner was adding locations, and moving documents (often through faxing) between them was slow and cumbersome.
Harvest Technology Group set Berner up with OnBase Solutions. The initial OnBase solution took only about three weeks to implement in Accounts Payable (AP), and Berner realized a complete return on investment (ROI) in only six and a half months.
Since then, Berner continues to expand it across the company, including Accounts Receivable (AR), Quality, Procurement, Maintenance, Warehouse, Sales and Compliance. Now, documents are automatically matched and quickly retrievable.
"We save $125,000 each year with OnBase in labor and operating costs. Our days sales outstanding fell from 38 days to 32. At $250,000 per day, it nets a $1.5 million gain in cash flow."
– Troy Grove, CIO Berner Food and Beverage
Departments grateful for Harvest's help:
Accounts Receivable
Accounts Payable
Sales & Compliance
"I was very impressed with the consultant Harvest sent to us. He knew what he was doing and was easy to work with…"Charter Steel – Saukville, WI