SharePoint is essentially a very sophisticated container waiting to be filled up with content, but for it to provide content in-context or associated with a specific business process, SharePoint needs help. What SharePoint does provide is a very strong platform, with a familiar user interface, which comes with lots of basic document management features. However, SharePoint was designed to be more of a toolkit rather than a complete ECM solution, and it does not try to deliver every capability found in the three most common Content Management categories:
Web Content Management
Collaborative Content Management
Transactional Content Management
ECM and SharePoint
The Enterprise Content Management area that is most lacking in out-of-the-box SharePoint is Transactional Content Management. This is due primarily to SharePoint's rudimentary workflow capabilities, as well as its inability to let a user locate and access related documents when he/she needs them. For example, in order for an expense report to be approved for your trip to Detroit, your boss needs your receipts and reimbursement form together at the same time. SharePoint can store both the receipts and the form, but putting them together and sending an alert to your boss when they are ready for approval is not out-of-the-box functionality. This type of document management is called transactional because the documents are associated with a process, the process is repeated many times, and the process does not change very often.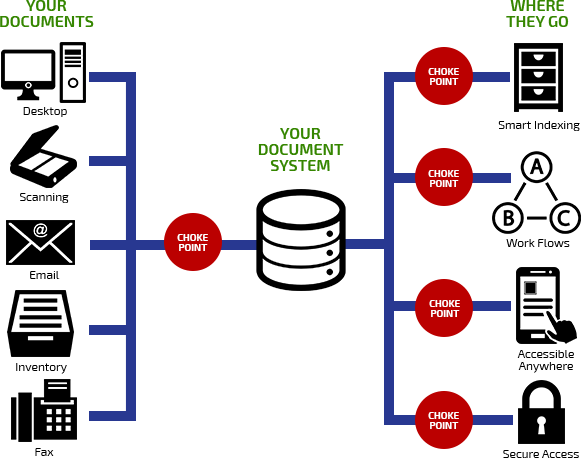 Content360° and SharePoint
To address this shortcoming in SharePoint, Harvest Technology Group developed Content360°. Content360° complements and enhances SharePoint with additional ECM functions and features.
How Content360° Helps
Capture content from any source
Automatically classify the type of content that has been captured
Access content directly from your Line-of-Business applications
Integrate content from Line-of-Business applications
Store documents and records securely
Manage document lifecycles to comply with record retention guidelines
The combination of Content360° and SharePoint allows you to capture and automatically classify content with index data, access it from your LOB location, process it based on your business logic via workflow and store it securely in any location. These capabilities are not available from SharePoint alone. The result is a cost-effective solution that can grow as your organization grows.
We'd Love To Hear From You
Questions about Content360°? Give us a call to talk to a consultant about the solution that will best meet your needs
678.366.0030